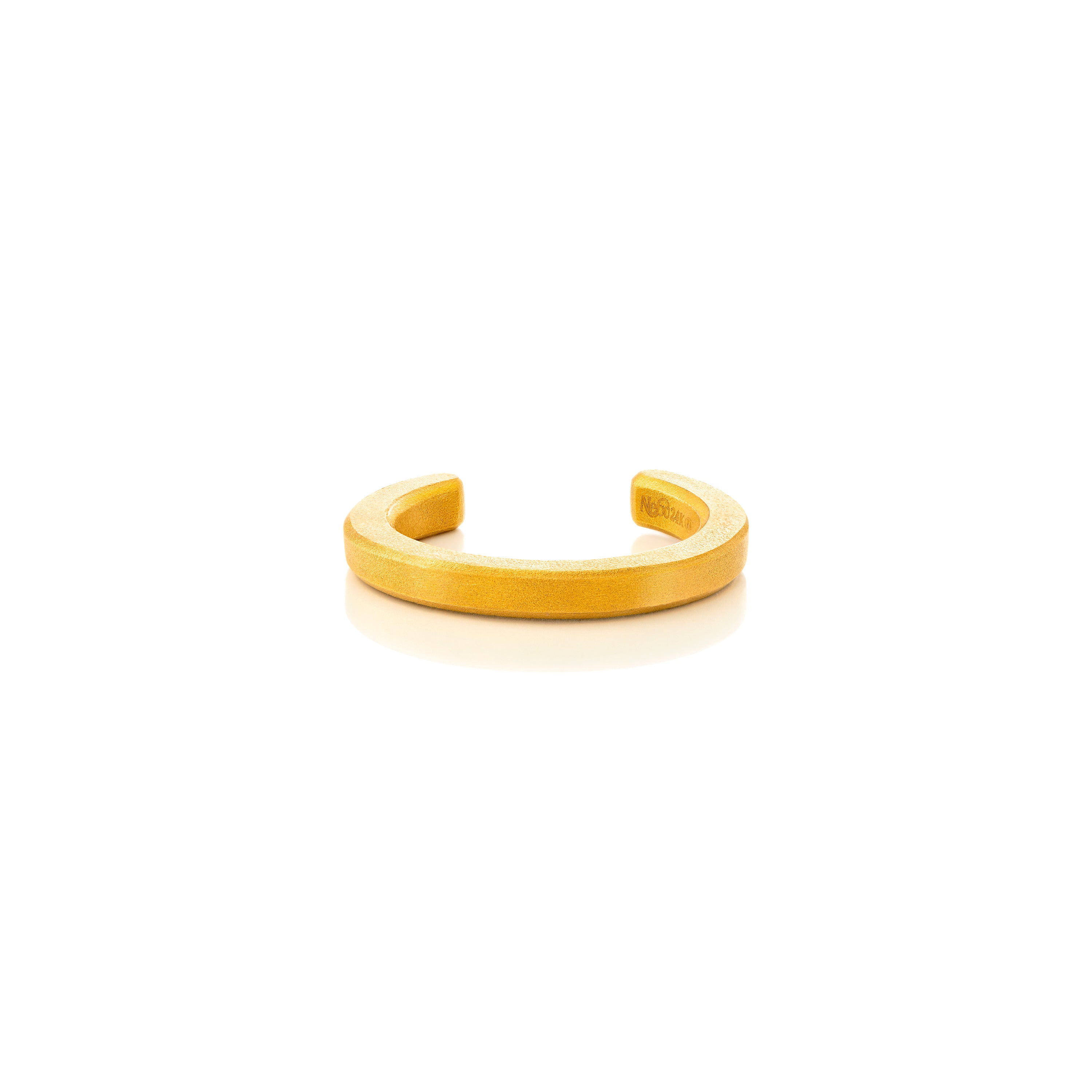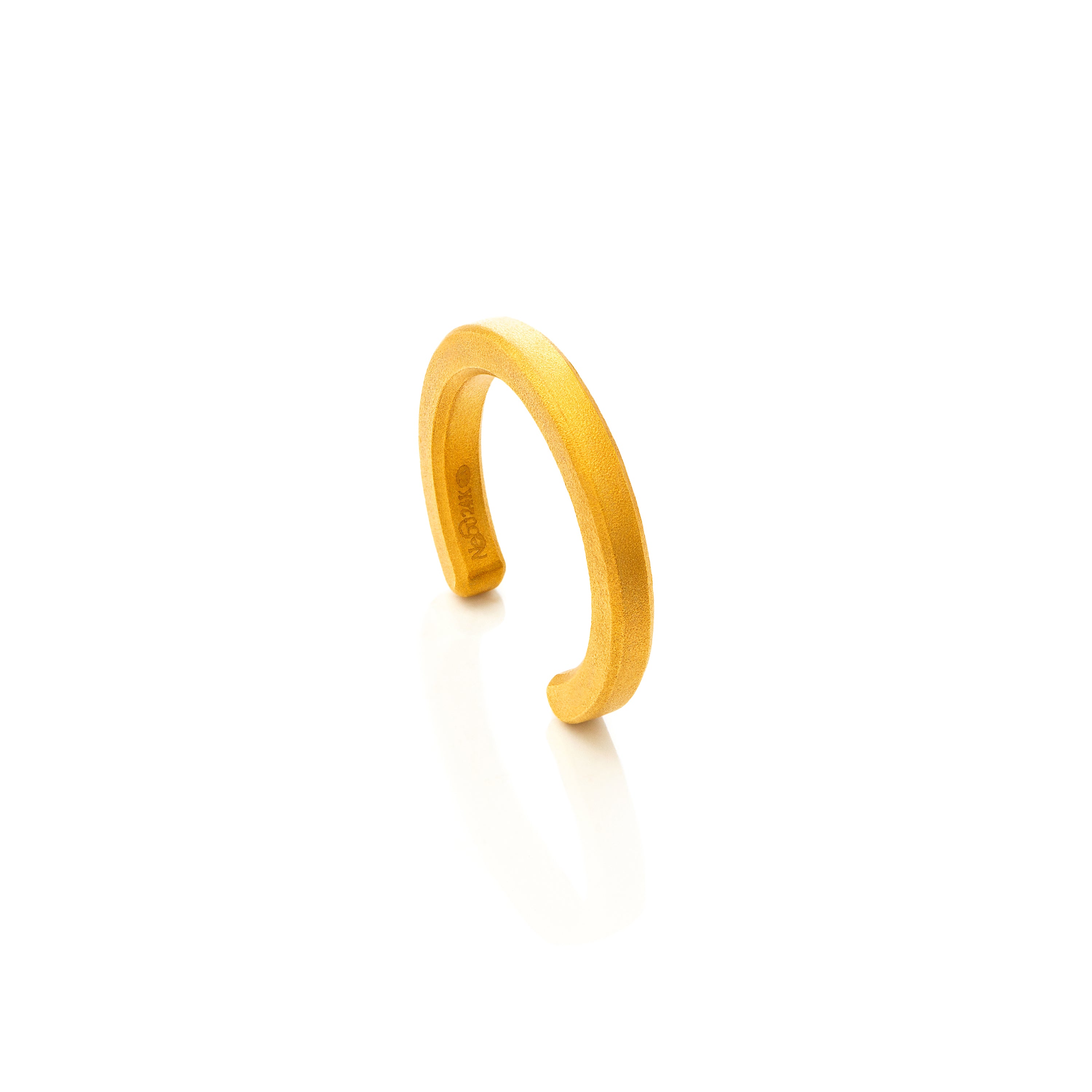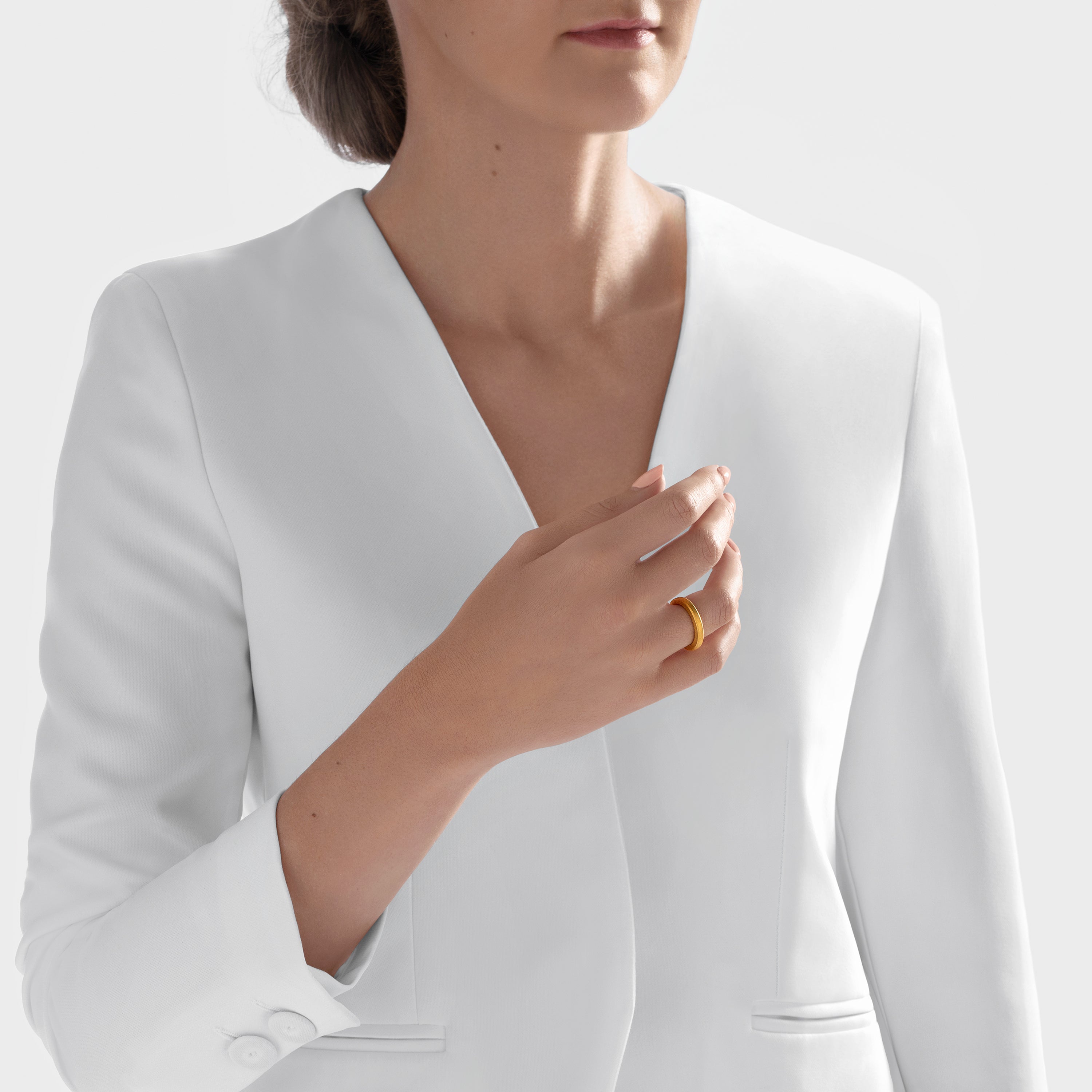 Regular price
$601.00 USD
Regular price
Sale price
$601.00 USD
Unit price
per
Sale
Sold out
Platinum spot price (oz)

:
Description

The 0.25oz 24Kt Gold Classic Bullion Ring captures the essence of timeless sophistication, embodying simplicity, elegance, and refined luxury. Manufactured with meticulous care and precision, this ring is designed to complement any ensemble effortlessly, making it a versatile addition to your collection.

With its comfortable fit and substantial weight, the Classic Bullion Ring, manufactured from the purest 24kt gold, offers timeless appeal and enduring investment value. Wearing this ring signifies your ownership of a tangible asset with the potential for long-term appreciation.

Whether you're a discerning investor seeking financial prudence or an admirer of fine jewelry, the Classic Bullion Ring perfectly encapsulates the essence of Nebü's esteemed Bullion Collection. It beautifully combines style with substance, offering you a timeless piece that represents both beauty and prosperity.

Invest in the Classic Bullion Ring today and embrace a symbol of lasting elegance and financial growth. It's not just a ring; it's your gateway to enduring capital appreciation.
Product specifications

Nebü manufactures jewellery from 99.99% fine, pure gold and platinum. Gold and platinum, in their natural forms, are hypoallergenic, antimicrobial and immune to tarnishing. To ensure that these properties are not adulterated and that your piece will, not only retain its value for decades to come, but it will grow in value. Nebü commits this purity pledge to all its clients and because of this no manmade alloys like white or rose gold are used.

 

Unlike most modern jewellery, Nebü is sold by gram weight of the precious metal content, using a transparent pricing system. Our pricing is made up of two parts: 

 

Daily Precious Metal Value:
This is the real-time value of the pure gold or platinum contained in each manufactured jewellery piece. This value changes daily with the precious metal markets and is calculated by multiplying the  gold or platinum weight by the price of gold or platinum, per gram.

Nebü Fee:
The design and manufacturing fee is a once-off fee that Nebü charges. 
Certificate of Authenticity and Hallmarking

Each item is accompanied by a certificate of authenticity, verifying the weight and purity of the product.

 

All our jewellery is hallmarked with the metal purity and origin.
Shipping

Each piece is made to order, with a production time of 7 -10 days. Please read our Shipping policy for more shipping information. 

 

Nebü offers free global shipping for orders over $1500. Discounted shipping is applied for orders between $1000 - $1499.
Care and maintenance

To maintain the natural shine of your gold and platinum jewellery, we advise that you regularly wipe your pieces with a soft cloth and always store them separately from your other jewellery. You can also occasionally let your  jewellery soak in warm water with mild detergent to remove any residue that might have built up from everyday wear. 

 

Given the malleability of pure gold and platinum, we advise that you remove your jewellery when you exercise or perform manual activities that might cause scratches and dents. Some perfumes and cosmetic products can also contain harmful chemicals, so take care when applying such products to the areas where your jewellery might come into contact with it.

 

Always take your jewellery to a trusted jeweller, who knows how to polish high purity gold and platinum.
Sizes

Not sure what size ring or wrist cuff to get? Use the Ring Size Chart or the Wrist Cuffs Chart to determine your size. 

*If your desired ring size is not listed, please get in touch via our website chat or support@nebugold.com so we can assist*
View full details